In this article we will explain how to find the direct secure stream link for your station in Centovacast.
Log into your ProStreaming Client Area and select services.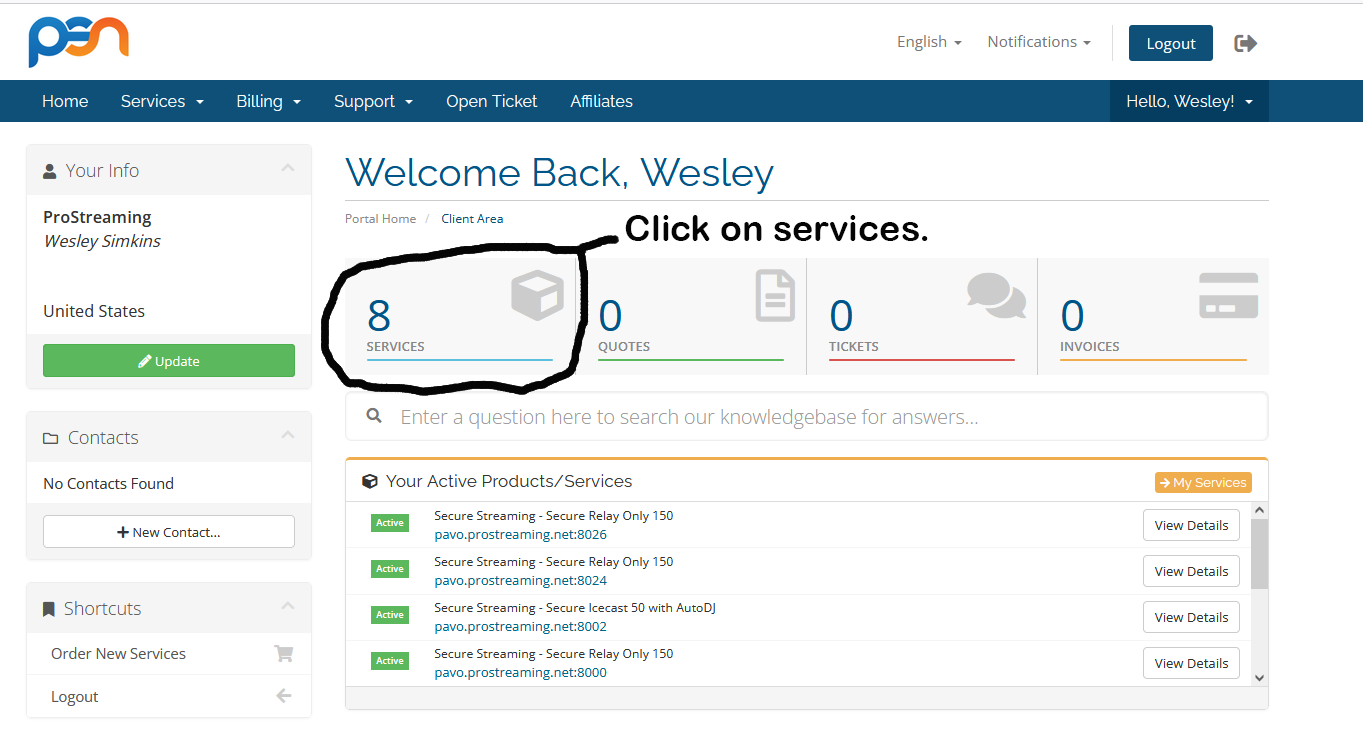 Choose the service you want to log into.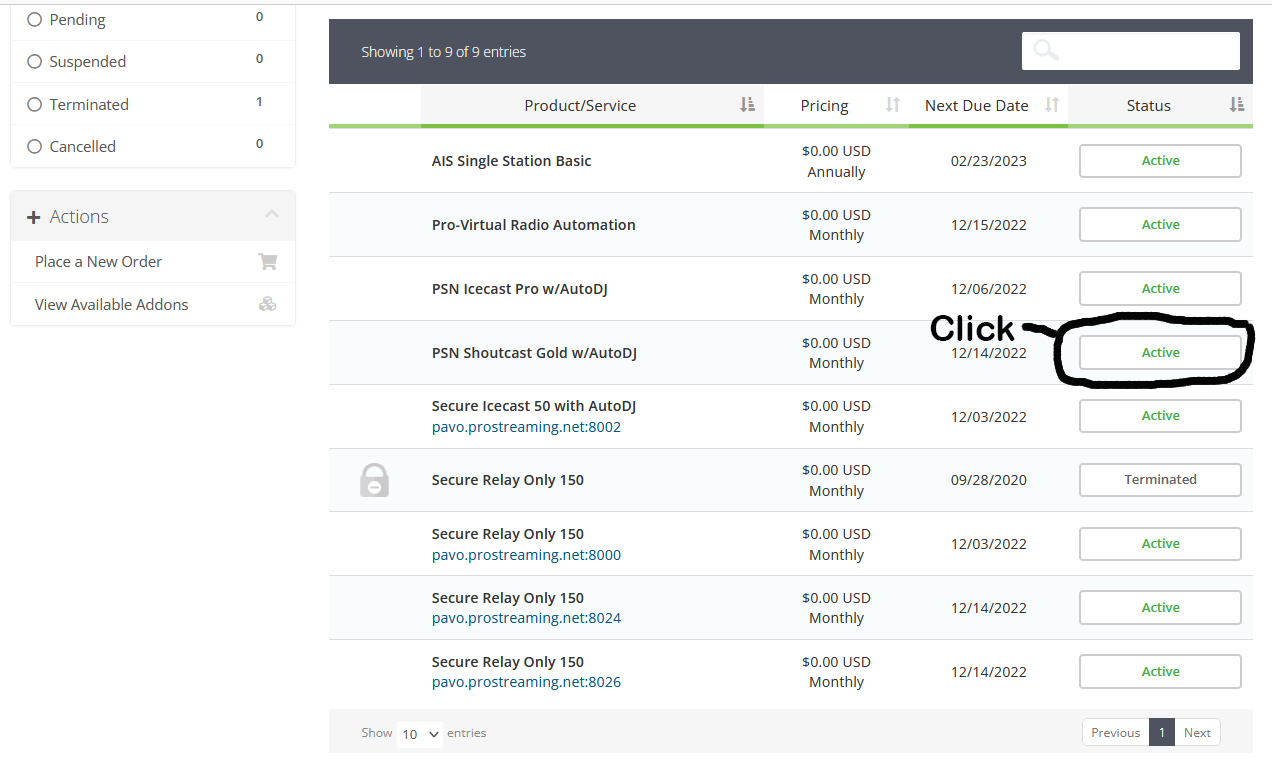 Log into Centova.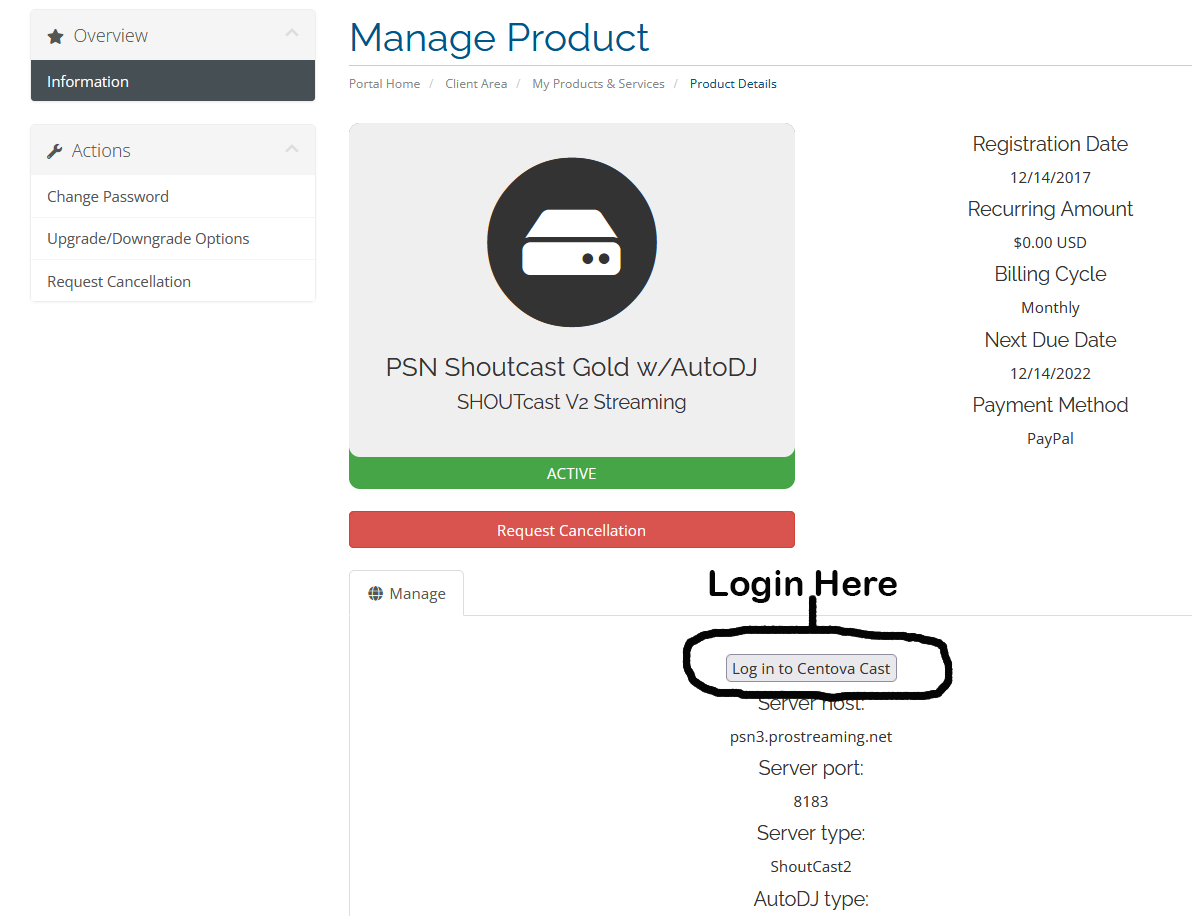 Select Quick Links from the left menu.

Right Click and download the Proxy playlist file.

Open the file you just downloaded with note pad or any text editor.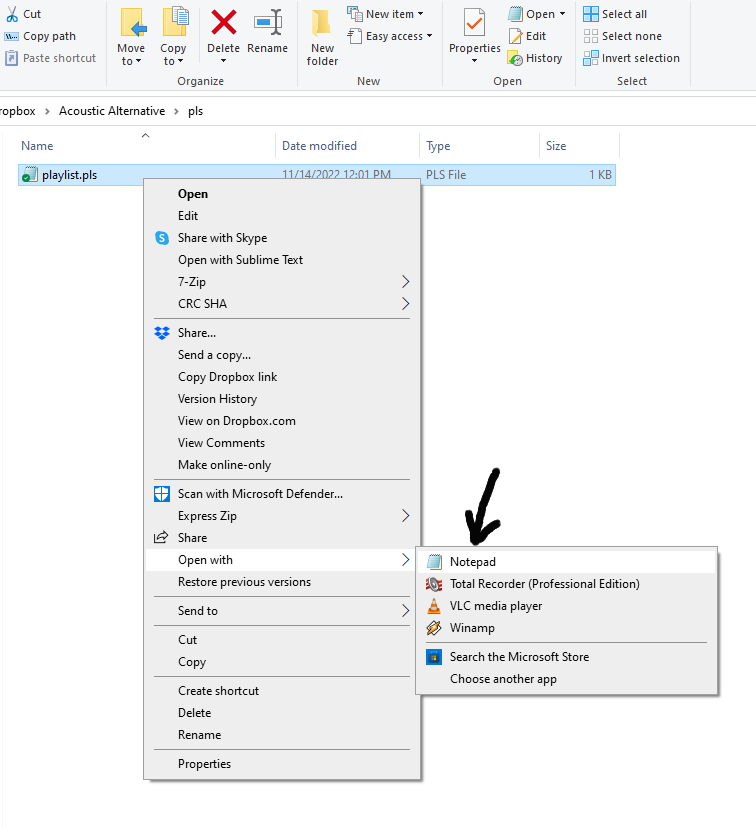 The highlighted URL in this picture is the link you want to use when submitting to directories.

If you have any questions or need help just log into your client area and open a support ticket.